Cloud Managed Services from Silverado
What do you get when you combine cloud applications with the platforms and infrastructure needed to support them?
You get cloud sourcing solutions from Silverado, helping you drive down the cost and complexity of running the tools that help you run your business. Silverado's cloud sourcing solutions, including cloud managed services, provide a bridge to the benefits of cloud computing—a popular topic these days. Through cloud sourcing, you run some or all of your business using cloud-based applications that eliminate or greatly reduce your investment in management, software licensing, hardware, and other infrastructure. And in most cases, you pay only for the time and data you store or consume.
That means:
Less need for dedicated IT resources in your business
Greater ability to grow or reduce your IT resources based on the needs of your business
Flexibility in deploying new applications and sharing information among multiple users
More time to run your business rather than your computers
Silverado's managed computer services delivers cloud sourcing solutions. We take over all the burdens of IT management, including purchasing, installing, and maintaining hardware, providing for data backup and outsourcing disaster recovery solutions, and monitoring and optimizing day-to-day performance. We can even handle industry specific requirements such as the healthcare HIPAA data security. In effect, we become your IT services provider, taking on the same roles and responsibilities as an information technology management outsource provider, but without moving onto your premises, installing new equipment on your site, or adding to your IT costs.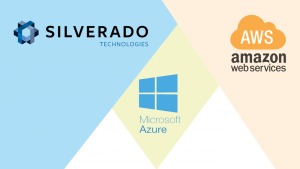 Cloud sourcing solutions also include cloud managed services that further reduce your operational burdens. Through Silverado's cloud managed services, you receive access to an enterprise-class data center featuring high performance, scalability, reliability, and security features that help grow and protect your company, at a small fraction of the cost of building your own.
You gain access to a team of seasoned IT engineers, support technicians, disaster recovery consultants and project managers who are available 7 days a week to resolve hardware and software issues before they impact your business.
Silverado's cloud managed services experts also monitor your system's performance to identify opportunities for improvement or better value for your business. We also can identify many developing service issues before they cause disruptions, thereby maximizing your uptime and availability.
Our security services help you comply with data privacy regulations and industry requirements. We can monitor your sensitive information and alert you of situations such as unauthorized attempts to access your data or violation of company policies.
And most importantly, through cloud managed services from Silverado, you obtain world-class expert services without the cost, challenges, and management investment of hiring in-house experts. Silverado provides end-to-end management of performance, usability, and the user experience, starting with the managed desktop services and continuing all the way to the applications and data residing in the cloud. Silverado can even oversee your networking capabilities to ensure maximum connectivity with our data center, as well as your employees, customers, and business partners.
Take your first flight into the cloud, or maximize your cloud computing benefits, with cloud sourcing and cloud managed services solutions from Silverado. Find out how with a phone call and a complimentary assessment from Silverado today.
Please contact us for more information.